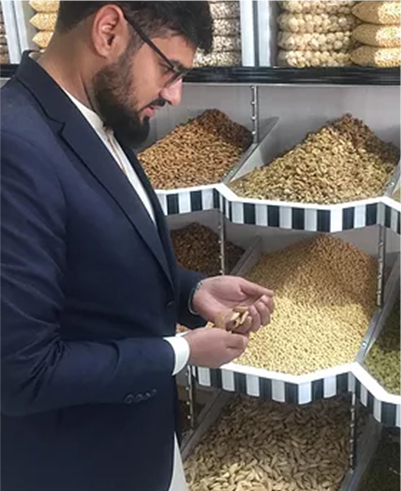 SAC is an abbreviation for Shining eyes of Afghanistan Children.
Let me tell you the story behind it.
I have traveled to Afghanistan in September 2003.
The reason was that I saw an article on the September 11 terrorist attacks in a magazine.
The magazine only has a picture of a child's back in the desert that has nothing
It was listed. I want to see it and vaguely go to Afghanistan
I thought.
At that time it was difficult to get information about Afghanistan and I grabbed
The only information is that from neighboring Iran, crossing the border via Mashhad by land
The aim was to go to Herat in Afghanistan.
It was written in the Iranian way of walking at that time.
I enter Tehran, the capital of Iran, via Dubai on Emirates
From there we arrived by train by train to the second city of Mashhad.
Bus from Mashhad to Torbate Jam near the border with Afghanistan
From there we took a shared taxi to the border.
I asked the local Iranians for directions, but wanted to go to Afghanistan
I remember being stopped many times when it was better to stop each time I said.
Visas are double Iran visa and single Afghanistan visa in Tokyo
I was getting it. Why take the Iranian Embassy representative in double?
I was asked to leave the country once to go to Afghanistan and come back again
I answered honestly that it was better not to go.
After arriving at the border and finishing the Iranian immigration
I walked across the border.
The surroundings were only in the desert and there were buildings.
After the Afghan side immigration
A man asked me to carry my luggage.
I paid about 10,000 Iranian rials ($ 1) to the man.
Another man came and asked if he could change to Afghan rupee.
I didn't know the Afghan rupee rate, so I gave him $ 10.
I found out later that one-tenth did not return.
I couldn't understand the above conversation, so I just felt it by gesture.
And when I walked, there was a passenger car and I went there for the time being.
When the driver came out and said he wanted to go to Herat, he returned with a gesture to ride.
Neither hello nor hotel passed to him.
A Persian pointing phrasebook is also useless because he cannot read the letters.
The only words I spoke were Herat and the Taliban, Vinladin, and George Bush.
There were only four names.
As long as I can see, there are small houses made of mud walls in some places only with blue sky and desert land
There was only potunpotun. Some people are carrying luggage to white goats, tanks are upside down
The arterial road looked just like an unpaved gravel road.
The car I was riding was an old manual car that was about to break.
Run for about an hour and get off at a small village on the way
I was barred from going.
About 10 to 20 men with guns are on me
I was screaming around the car.
I had no idea what he was saying to give money.
The driver went out, talked to them somehow, and came back again.
I think I probably gave the money.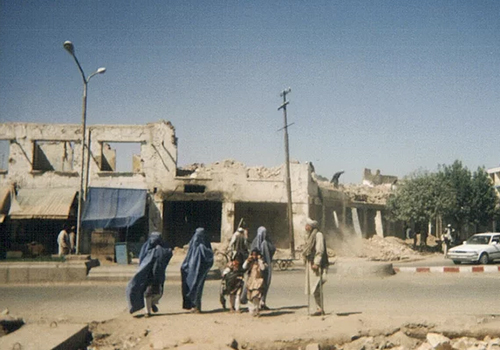 After a while, the circuit breaker was raised and the car left.
At the same time, one of the men fired two threatening shots into the sky
I hit.
I remember the two-hour journey to Herat was not alive.
I have never been so deadly at this time.
I can not communicate with the driver because I can not communicate with the driver
My heart was just closed.
When I saw the sign Welcome to Heart, I thought I arrived in Herat.
Buildings gradually increase and enter the city.
Then I saw a strange scene.
The cars that pass each other are 〇〇construction〇〇 and 〇〇food〇〇
They were all cars with Japanese writing.
Most were cars used by Japanese people.
I think I was importing a Japanese car that was scrapped by some route.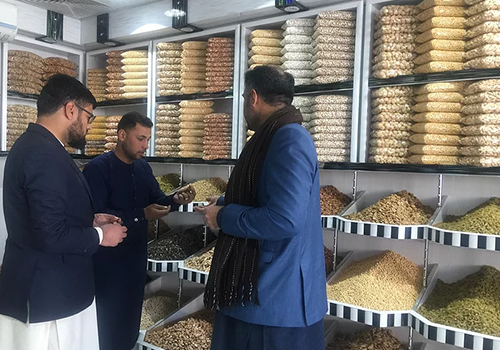 Afghan who doesn't know Japanese uses it in this city where there are no Japanese
I was shocked. I don't understand English and I don't understand the alphabet or the letters of my country
I was shocked that I could not even tell them this was Japanese.
The car entered the city, but the road was still unpaved.
I feel like it was just a one-story mud wall building.
Finally, I found a sign with the letters of the alphabet.
It is a four-story building that says MOWAFFAO HOTEL.
I told the driver to stop here.
I think the money paid was about 400,000 Iranian rial.
I took about 40 real 10,000 bills with Emma Khomeini drawn on them.
It was about $ 40, but it was good because my life was saved.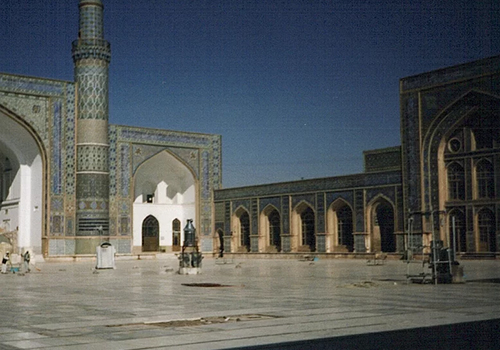 When I entered the hotel, there was a young man of my age.
The atmosphere was very calm, it seemed honest and had clear eyes.
In fact, he was the only English-speaking staff at this hotel.
My heart was relieved because I was able to communicate properly after a long absence.
According to him, this hotel is the largest international hotel in Herat city,
The building is the tallest and largest, and the intersection in front of it is in the downtown area which can be said to be the center of Herat
It was a place to cross.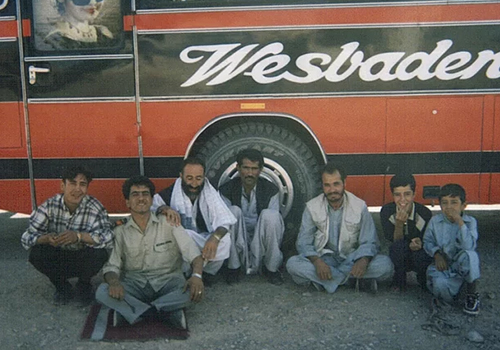 A wide road crosses the cross and the road leading to the Friday Mosque is Herat's largest downtown
Only that road was paved.
He said one Korean came three weeks ago, and one Japanese came three months ago,
You are the first Japanese customer in three months. They said.
And he said that only one Japanese live in Herat city.
After checking in and entering the room, there were three beds.
It was not a dormitory but a room for myself, but a triple room.
There was no air conditioner and there was a fan on the ceiling.
This is $ 20 per night.
The outside is hot at around 40 degrees, but it was very cool when entering the building because of the low humidity
I remember that.
I had a TV so I turned it on, but there was only one channel so it was a Koran program
I got down to the lobby to observe people.
Most of the customers were of Arab descent.
And rarely there was a white man, and when I called out she was an Italian couple.
They seemed to come from Mashad by international bus.
He said he would go to Kabul the next day.
I thought that I had such a dangerous situation as my lack of information gathering.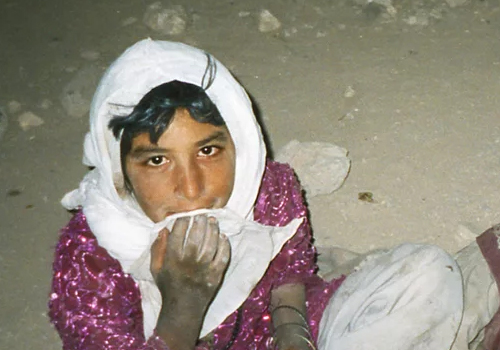 When I asked the staff if the security outside was OK, I was told that it was safe during the day but it was better to come back before darkening.
When I went outside near the evening, the building opposite was still painful after the bombing.
I saw an old man with one leg missing and women wearing a burqa and completely hiding her face.
The wind was strong and the dust was amazing.​
When I walked down the street, I saw a home appliance store.
I was impressed that Britney Spears DVD was sold.
I don't remember if I bought it, but …
What surprised me was that there was a shop selling guns normally.
Also surprised was the name of the Japanese was written on the bicycle stopped in front of the store.
Then the next bike and the next bike were all bicycles with Japanese names written on them.
I thought that abandoned bicycles in Japan were being carried here.
When I was walking downtown, there was a confectionery shop so I bought potato chips.
What surprised me was that a child about five years old was doing a store keeper.
When I asked how much it was, I brought a calculator and showed it to 10, so I paid 10 afghanis.
I didn't understand the word again, but it seemed good.
I came back to the hotel as it became dark.
The staff told me to have dinner there because there is a restaurant on the 2nd floor.
As you go up to the 2nd floor, most people were wearing white Arabic outfits.
There were raisins on flavored rice, meat dishes and salads.
The drink was cola.
At around 7 o'clock at night, I went outside.
The shops were all closed and the streets were dark without streetlights.
It is like a ghost town in the downtown of Herat.
I've never seen such a dark city in Japan, even in the countryside
This was also shocking.
As I was really scared, I returned to the hotel by trot.
On this day, I left my hotel in Mashad in the morning,
At noon around the border,
I arrived at Herat around 3:00 pm
One day was really felt.
And I was tired so I wanted to sleep well
Because it is the first international hotel in Herat
Will you be attacked by insurgents? I spent the night worried about being anxious.
The next morning, after breakfast at the hotel restaurant, I went outside
Halo and the child's voice came from behind.
He was just a junior high school boy.
I was surprised that I couldn't speak to my child in English.
Why can children speak English even adults can't read the characters of their country?
I thought.
He asked me if he was Chinese and replied that he was Japanese.
Then I came out with something like a textbook and showed it to me.
It seems to be studying the past tense like an English textbook.
He had an awkward conversation because he only knew the current form,
It was enough to communicate.
Just use your knowledge as much as you know
I was moved by the enthusiasm of the boy who talked to foreigners.
And his eyes were shining.
Japanese study past past participles before graduating from high school,
Not many people try to talk to foreigners themselves.
Even if you study and pack your knowledge,
There is no point in studying if you don't use it.
It made me think deeply.
I thought that the way education should be changed in Japan.
Afghan children go to school and study in the morning,
Many children work in the afternoon.
The Japanese also imitated this, studying while working even from a young age,
If you find something that you really want to do,
I think that education is easy to use in practice … I still think.
The boy took me to his attending school.
The building was old, but it looked like an elementary school in Japan.
Then he was taken to his house.
His house was a carpet shop next to the hotel where I stayed.
It looks like his father is running the shop but his father doesn't understand English
I had a boy translate.
What caught my eye among the many carpets
Tanks, heavy and bombs are drawn on the map of Afghanistan
It was a carpet. 2002USSR and letters were included.
What did it mean to create a carpet in 2002 depicting the invasion of Afghanistan in the former Soviet Union?
I interpreted.
I was drawn to the idea of ​​drawing war on carpets.
Or this carpet states that Afghanistan is all about war
It seemed to be appealing.
I asked for this carpet and handed my father a $ 20 and a Japanese-made bakachon camera.
I got a carpet for half barter.
Then we went to Herat's famous Friday Mosque.
When I took off my shoes and entered inside, the children seemed to be studying on their own.
They noticed me and approached me and spoke in English.
Children
Where did you come from? Chinese?
I
No, I'm Japanese, from Tokyo,
Children
What do you believe? Islam?
I
I am religious
Children
Do Japanese women wear burqa?
I
No, not wearing,
I heard what the kids had because they had paper like straw paper
I answered that it was a textbook.
I
What are you studying for?
Child 1
Am I studying for that because I want to be a doctor in the future?
I
I see, what do you want to be in the future?
Child 2
I want to be an engineer
I
why?
Child 2
To revive the country,
I
Great, what do you want to be in the future?
Child 3
I want to be a doctor too
I
why?
Child 3
There are few hospitals
They were all about 10 years old
Everyone's eyes were shining when they talked about their dreams.
It was the shine of eyes that Japanese people do not have.
I have never seen it in Japan.
It is a shine full of hope.
They have to do it because there is nothing
It is a shine that can be said to be a challenge for children.
I was very enviable.
And I was very impressed and very attracted.
I want to do something together in this country in the future, I want to spend my life
To the present.
Shining eyes of Afghanistan Children
The shining eyes of Afghan children
I will never forget their eyes shine